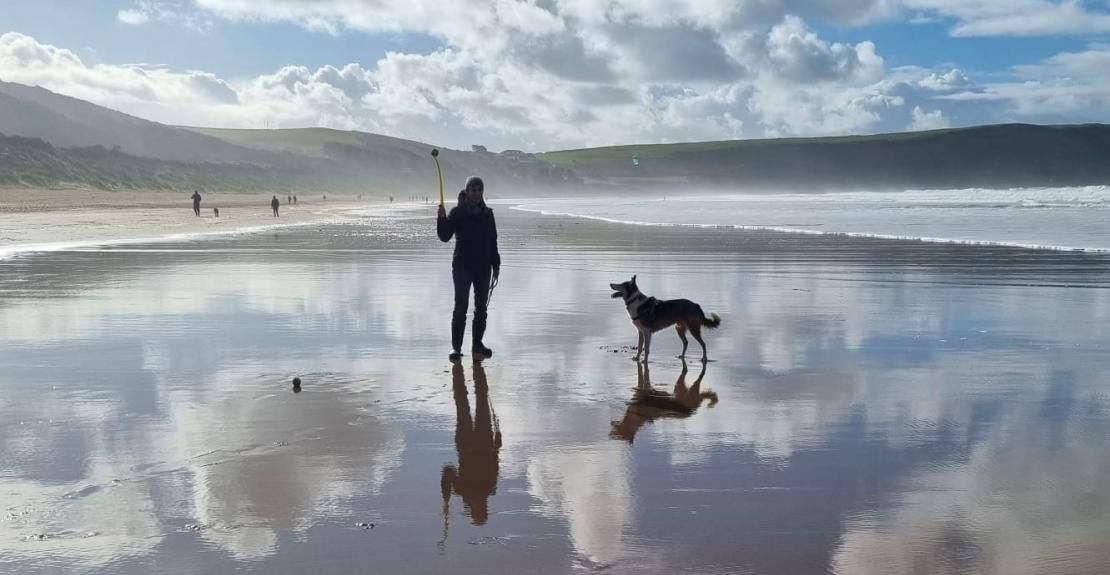 Embrace Winter Magic: Woolacombe's Cozy 4-Bedroom Holiday House!
Click here for New Year Special offers www.choice-cottages.com/accommodation/woolacombe-oaklea-4-bedrooms
As summer crowds disperse, Woolacombe's charm is on full show, making it the perfect destination for a winter getaway. With fewer tourists, you'll find peaceful beaches, quiet streets, and untouched natural beauty.
If you're seeking a restful retreat with family and friends, look no further than this private 4-bedroom pet-friendly holiday house in Woolacombe. Find out more about the magic of North Devon during the festive season below: 
Your Cozy Haven
Picture yourself in a charming 4-bedroom holiday house, which has all the modern comforts you'd need with rustic charm. Ideal for surfers, swimmers, hikers - or those more tempted by the local pub. The best part? Our property is pet-friendly, so your dogs can enjoy the holiday too.
Winter Adventures Await
Woolacombe also offers an array of winter activities to keep you engaged:
Coastal Walks: Take in the rugged coastline's stunning beauty with bracing walks along the South West Coast Path.
Cycling: Explore the region's scenic trails and countryside on two wheels – whether you rent a bike or bring your own.
Surfing: Renowned for its surf conditions, Woolacombe provides fantastic waves year-round. Winter offers bigger waves and fewer surfers, making it ideal for all skill levels - if you're willing to brave the cold!
Local Villages: Discover nearby villages like Ilfracombe and Croyde and enjoy local cuisine in charming cafes and restaurants.
New Year's Bliss in Woolacombe
Bid farewell to the old and welcome the new with a New Year's celebration in Woolacombe. Local pubs and restaurants host special events and parties.
A winter escape to Woolacombe promises unforgettable moments. The peace, outdoor adventures, and the comfort of  Oaklea  make it an ideal destination for relaxation and cherished memories. 
Don't miss the opportunity to embrace the New Year in this picturesque corner of North Devon.