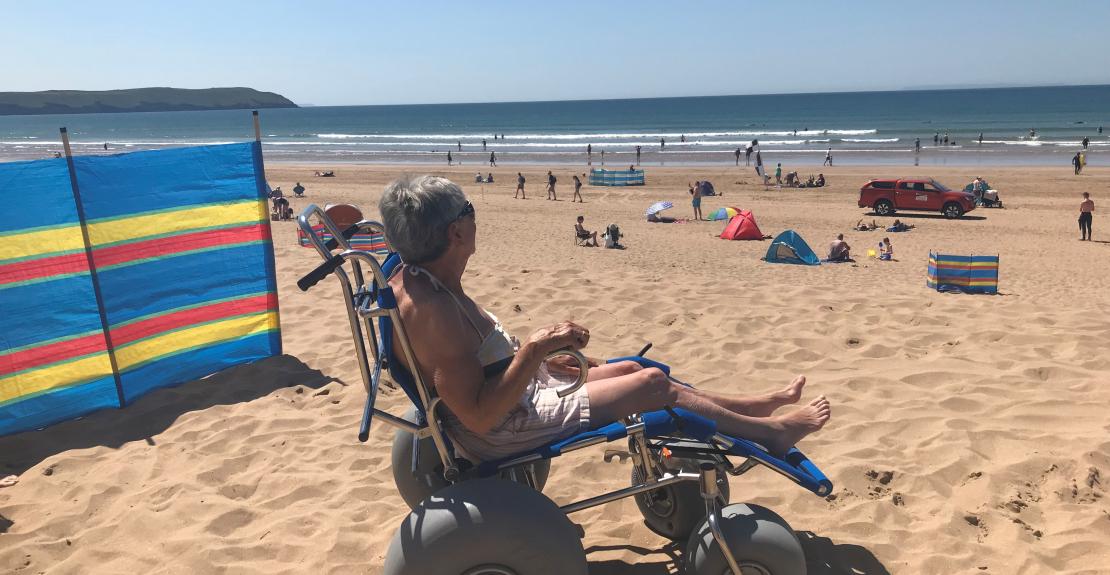 We were very excited yesterday to take delivery of our brand new beach wheelchair from Parkin Estates Ltd! A massive thank you to Parkins for once again buying the wheelchair so that we can hire it out from the TIC. Without their generosity, we wouldn't be able to continue to offer this invaluable service, after our last beach wheelchair sustained damage earlier in the year.
If you are interested in hiring the beach wheelchair, please contact us on 01271 870553, or email us at [email protected]
The cost is £8 a day, or £5 for half a day.
*Weight limit applies.
Thanks to the Deakins' and Sue (& Finn) for modelling with the wheelchair outside the beach huts yesterday afternoon!!