The National Trust own 50 miles of coastline in North Devon, including the stretch around Woolacombe and Mortehoe and they work hard to ensure the coast and footpaths are accessible for locals and visitors.
The National Trust looks after over 8000 acres of land, and 101 miles of footpaths in North Devon - for ever, for everyone
In the UK wildlife is on the decline and the National Trust are determined to reverse this. They have made the Woolacombe dunes a haven for wildlife. If you visit during the Winter, you'll see the North Devon Red Cattle Grazing the dunes. The cattle are great at trampling through overgrown brambles and chomping away at some of the grasses. This means that during the warmer months you'll see a spectacular array of plants growing on the dunes, which in turn support a diverse array of mammals, birds and reptiles. 
If you head up over Woolacombe Down, high above the beach, you may meet the Exmoor Ponies grazing on the hillside, also helping to improve habitats for birds and insects.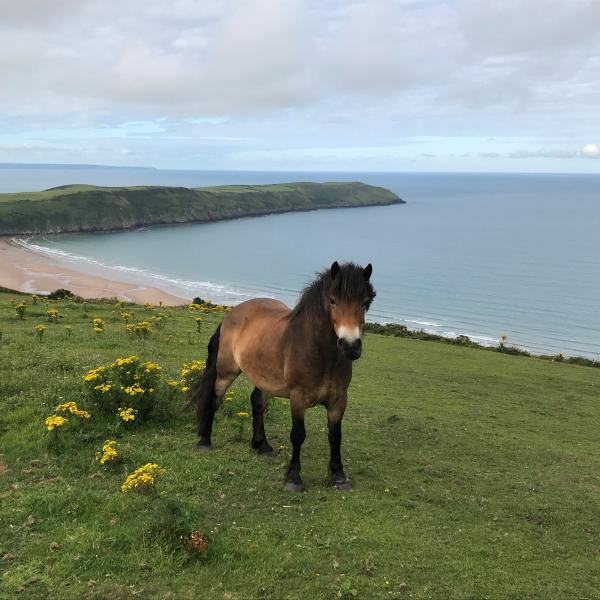 Events
See the 'Events' Section of this website for details of National Trust activities and events happening throughout the year, including:
Rockpool Rambles
Easter Trail (in conjunction with Woolacombe TIC)
Bash 'N' Burn (gorse cutting and burning - great family fun!)
Beach Cleans
Tractor & trailer Safaris to Morte Point from Mortehoe Museum
...and more!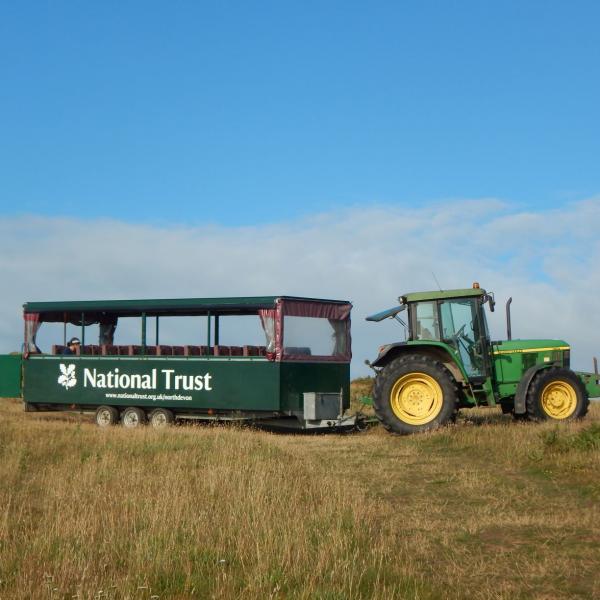 Tramper (All Terrain Mobility Scooter) Hire
The National Trust, in conjunction with the Countryside Mobility Scheme and Woolacombe Tourist Information Centre, provide an all-terrain mobility scooter, known as a Tramper, for use to explore the sand dunes, or to access the beach. Call the TIC for more information and to book on 01271 870553. 
Booking is strongly recommended to avoid disappointment.
Walks
Of the 101 miles of footpaths that the National Trust care for in North Devon, some of the most spectacular are located in and around Woolacombe and Mortehoe.
Enjoy beautiful views and exciting hikes over craggy cliff-tops, explore the dunes and wander alongside Woolacombe's vast sandy bay, or follow a secret woodland path to discover a hidden cove.
Downloadable walks for the area can be found here https://www.nationaltrust.org.uk/woolacombe/lists/walks-around-woolacombe