There are several cycling routes in and around Woolacombe, some are traffic free, whilst others are on pretty back lanes.
You can even cycle through the dunes along back of Woolacombe Beach!
Call in to the Tourist information Centre and browse our selection of cycling maps and books, or visit our online shop.
Network 27
The Old Railway Line - Woolacombe to Ilfracombe
The Old Railway Line cycling and walking track begins on outskirts of Woolacombe, near Willingcott, and is a track free route that takes you all the way to Ilfracombe (approximately 4 miles). On the way you will go through old railway tunnels, and past Slade Reservoirs. A lovely scenic route perfect for families. The route follows National Cycle Route 27. There are small, free car parks at both Willingcott and Lee Bridge.
Woolacombe - Braunton
You can also head in the opposite direction and follow the National Cycle Network Route 27 to Braunton, however, please note that most of this is along attractive minor roads through quiet villages and rolling Devon farmland, so not traffic free. Once in Braunton you can link to the Tarka Trail - see below.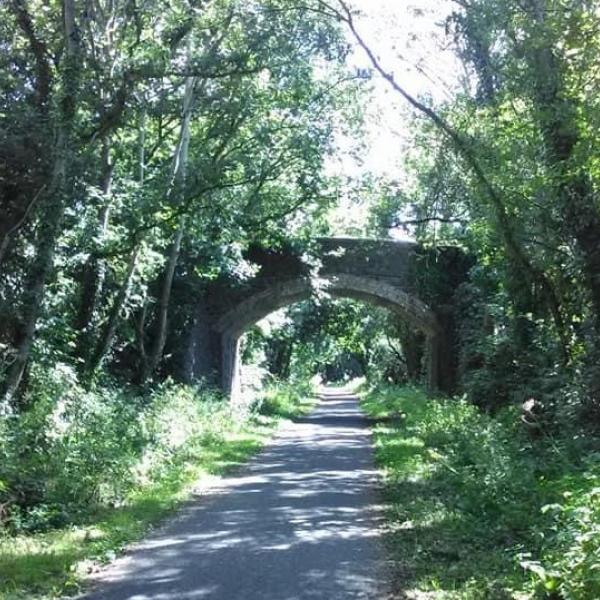 Woolacombe to Croyde
This route starts at Marine Drive car park in Woolacombe and takes you through the sand dunes at the back of Woolacombe Beach, to Putsborough, then on to Croyde via Stentaway Lane and Moor Lane (note this route does not take you around Baggy Point as cycling is not permitted here). Whilst cycling through the dunes, keep an eye out for the friendly North Devon Red Cattle, who are there to help improve habitat biodiversity. The route offers spectacular views of the beaches at Woolacombe and Croyde. Refreshments are available on route at either Putsborough or Croyde.
Route Length - 4 miles each way - easy to moderate ride.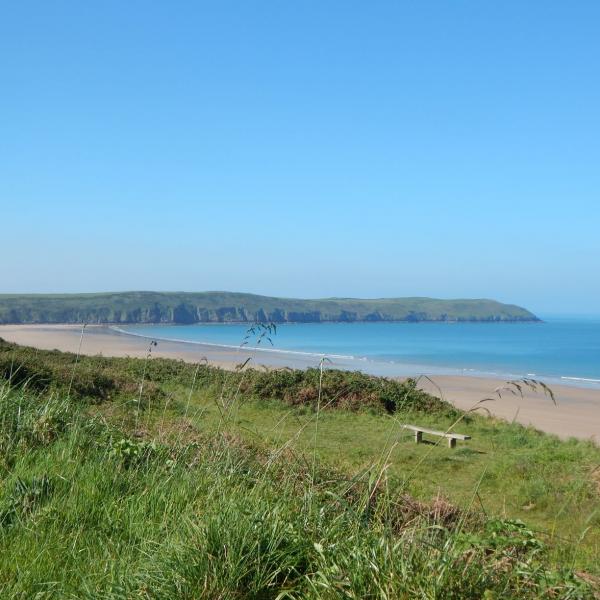 The Tarka Trail 
Braunton - Meeth
The Tarka Trail cycle route starts at Braunton; a 30-mile traffic-free section on almost entirely level former railway lines beside the beautiful Taw and Torridge estuaries via Barnstaple, Bideford and Great Torrington to the villages of Petrockstowe and Meeth ... perfect for all ages and abilities.. 
Approximate distances between towns on the trail ...
Braunton - Barnstaple: 6.5miles
Barnstaple - Instow: 6 miles
Instow - Bideford: 3 miles
Bideford - Great Torrington: 5.5 miles
The Tarka Trail is named after Henry Williamson's book 'Tarka The Otter' based in the local area, and takes in some spectacular scenery along the Taw & Torridge Estuaries.
Cycle Hire is available at Braunton or Barnstaple.