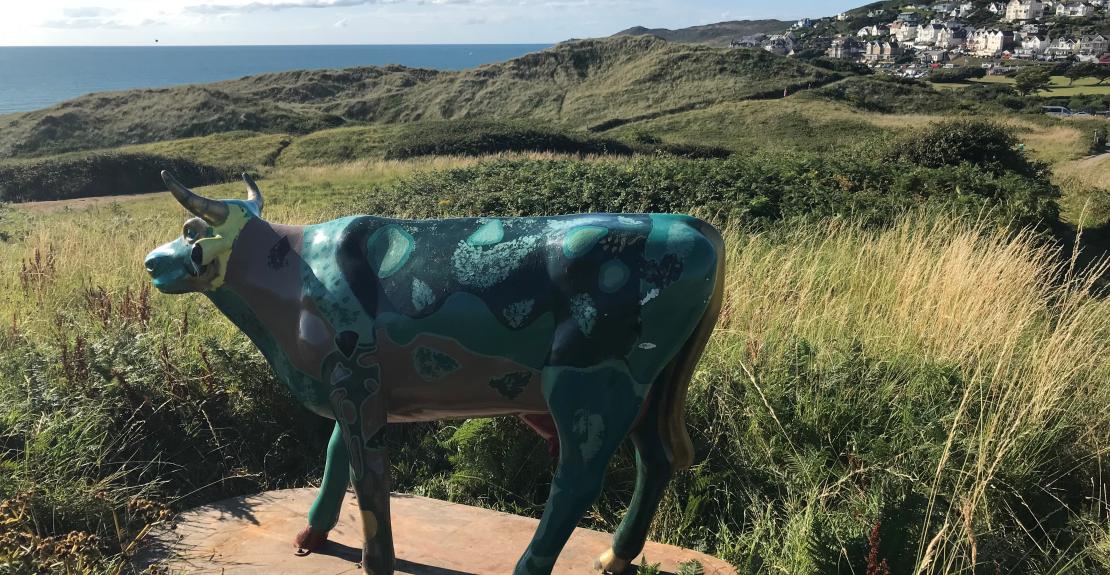 The 'Cows on the Dunes' trail has returned to Woolacombe!
The National Trust trail has returned for a second year to help raise awareness of the cows and the important work they do to support wildlife like butterflies, birds and wildflowers. You can read more about the trail and why it was launched last year, here https://bit.ly/3cKFd2F
There is no official map of the route, simply follow the main path through the dunes, then head up to Marine Drive by The Porthole Cafe ... don't forget to visit the Tourist Information Centre to start or complete the Trail, as we have the beautiful Lady Fleur outside!