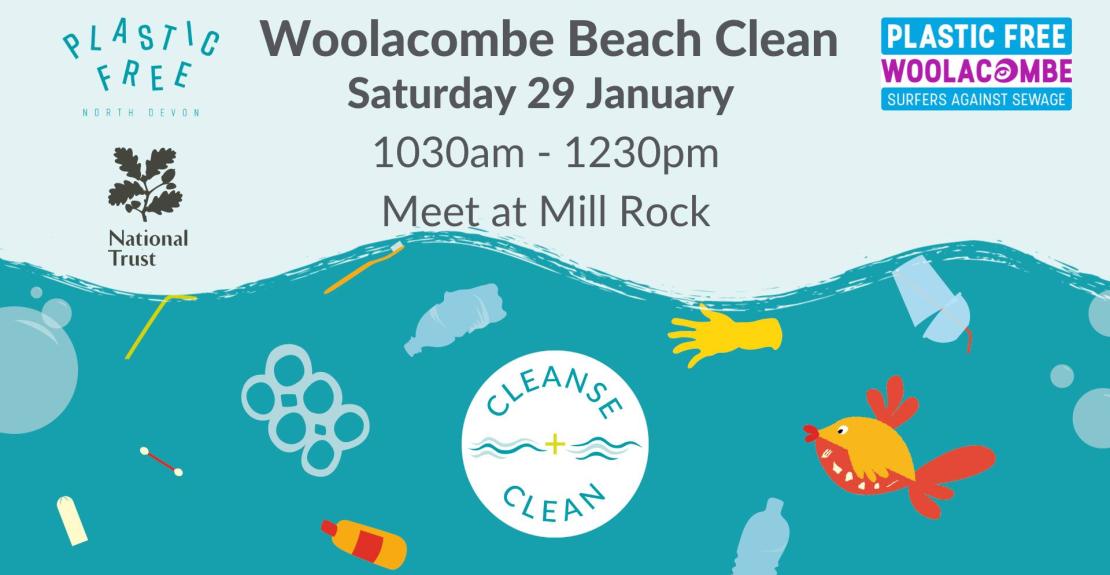 On Saturday 29th January, join the Plastic Free Woolacombe team for a beach clean on their Day of Action! 
Meet at Mill Rock on Woolacombe Beach. Bring your own equipment if you have otherwise we will have some kindly lent to us from the National Trust.
10.30-12.30.
(Please do not come if you have any Covid symptoms).