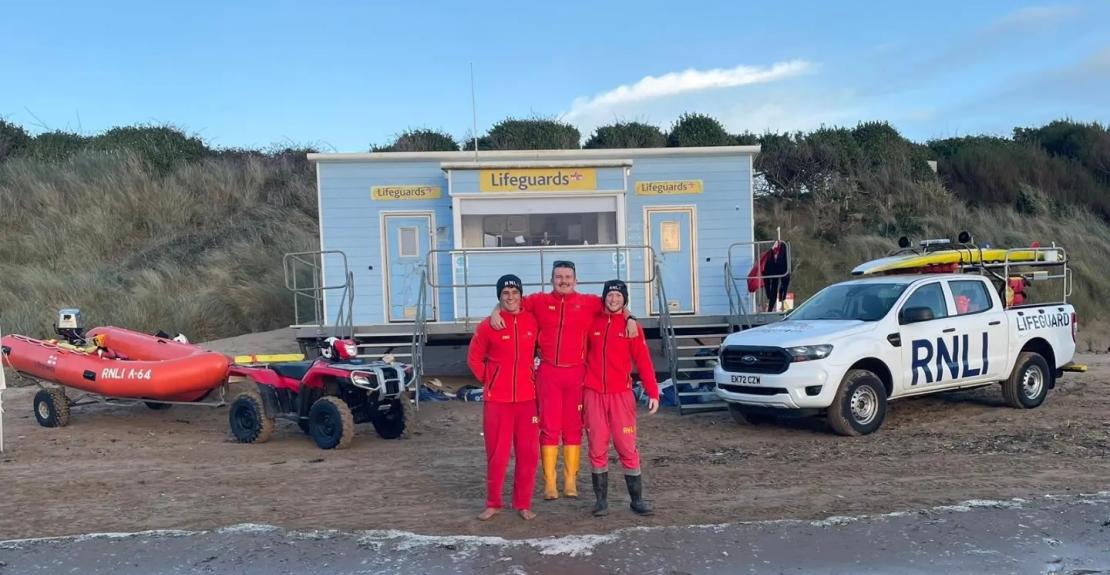 We would like to say a massive thank you to the North Devon RNLI Lifeguards for all their hard work this season. We are so lucky to have them on Woolacombe Beach, keeping everyone safe. A big thank you also to Parkin Estates Ltd. who fund the first class Lifeguards service through visitors parking fees. In 2018 alone, Parkins contributed £85,354 to help the RNLI supply a fully integrated service covering both the sand and the sea. 
The following is taken from the RNLI Lifeguard page, and offers a fascinating insight in to their service ...
Sunday 29th October marked the last day of the 2023 Beach Lifeguard service in North Devon. We hope everyone that has visited has had a pleasant and memorable time.
The season was filled with numerous challenging conditions with countless people both on land and in the sea. Our team of Lifeguards have gone over and beyond this year, from preventative work, incidents on the beach and public interaction. Each member of the team should be proud of themselves as their work will have helped to make a difference for the countless of individuals that came to North Devon.
To give you all an idea, here are the stats that we have tallied up so far. Please note, that rescues and assists, don't account for the number of people involved per individual incident.
Minor First Aids: 307
Major First Aids: 71
Lost/Found :110
Assists: 52
Rescues: 164
Searches: 8
Mass Rescues: 7
To give a glimpse into the work that the guards do: we had 7 mass rescues, which accounted for 111 people!
Our Lifeguards now, will be spending their Winter either travelling, University and other work based in their skillset / qualifications.
From the North Devon team: Take care everyone and we will see you all again in Easter 2024.
A Big Thank You from Woolacombe TIC & our Local Businesses for all your hardwork!
Photo Credit - North Devon RNLI