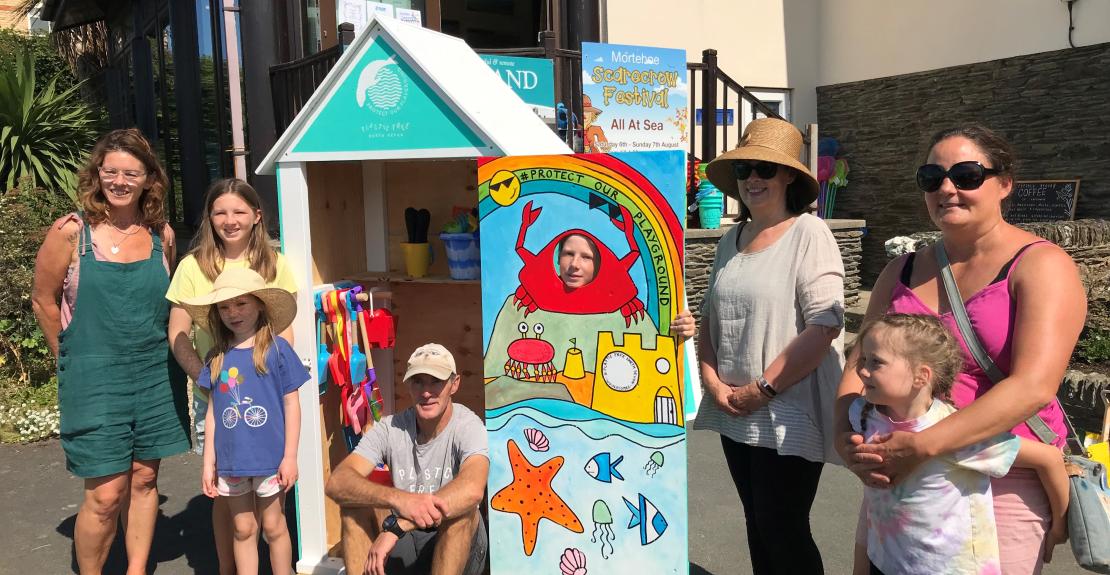 Thanks to the Plastic Free North Devon & Plastic Free Woolacombe teams for installing the new Woolacombe Beach Toy Library at the Woolacombe Tourist Information Centre yesterday … it's looking great! Thanks also to local artist, Jo Allum, of Coastal Art & Homewares for the amazing artwork, based on designs from the children at Woolacombe School
Borrow beach toys, enjoy for the day, then return to the library for others to enjoy!
We are looking for donations of good quality beach toys, so feel free to drop them in … thank you!