Jo Allum - Coastal Art & Homewares
5 South Street
Woolacombe
EX34 7BB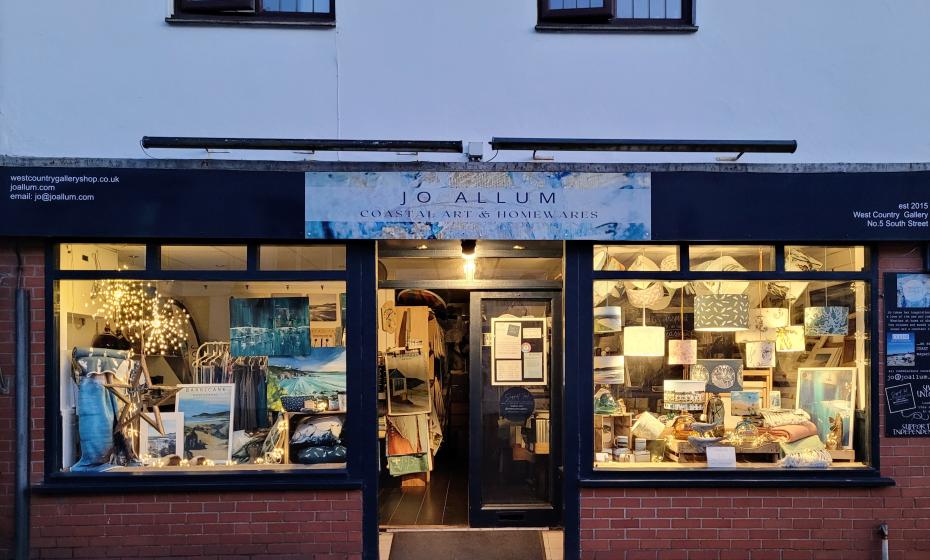 A little Art and Craft Gallery by the sea...
Coastal Art & Homewares is a collection of Art prints, gifts and homewares by Woolacombe artist Jo Allum.
As well as her handmade lampshades, one off original paintings, cushions, clothing and homewares all inspired by living on the coast, she also stocks a range of independent west country based items such as handmade candles, photography, bobble hats, wooden bodyboards and recycled plastic throws.
With new products and designs appearing on a regular basis it really is well worth a visit!